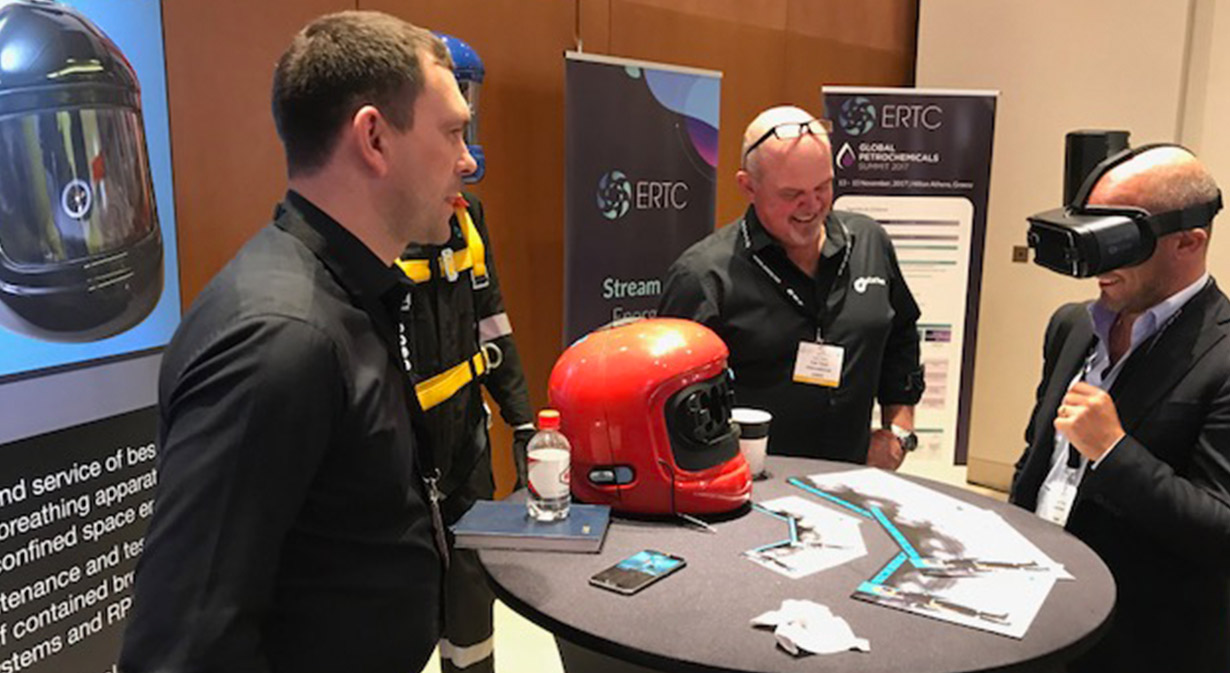 The Breathe Safe International team recently exhibited at the ERTC 22nd Annual Meeting in Athens from 13-15 November 2017 to showcase the launch the new Sentry 4 Inert Entry Life Support System.
The innovative stand at the conference encompassed a Virtual Reality experience which allowed visitors to experience being inside the Sentry 4 system and enter a confined space inert reactor.
The ERTC Annual Meeting (European Refining Technology Conference) is a three day, multi streamed technical conference hosted annually by World Refining Association (WRA). It is regarded as "The biggest and most important event for the European downstream industry"
The stand was hugely popular with leading figures from refineries and companies from around the globe thoroughly engaged with the VR experience which enabled them to experience one of the safest life support breathing systems in the world in one of the most hazardous environments and discuss the new PPE Regulations coming into effect in 2018.
The positive response from the event shows the commitment that refineries across the world are making on the safety of its employees and contractors who enter these hazardous breathing environments.